During a reflexology treatment, pressure is applied to precise areas of the body, including the feet. Reflexology helps restore energy imbalances, relieving stress and tension. It's safe, non-invasive, and deeply satisfying.
What is reflexology?
Reflexology is a hands-on method of restorative therapeutic bodywork.
Reflexology is not massage. It is similar in manner to acupressure and acupuncture (without needles, of course!).
When you feel stressed or tense, your body's natural energy flow is blocked. When this energy – called "Qi" – is blocked, your body finds itself in a less than optimal state.
This in turn can lead to stress, anxiety, and illness.
The goal of reflexology is to support your body's attempt to rest and restore.
Doing so promotes your body to function at its natural, optimal state. (Though it is important to note that reflexology is not used to diagnose or cure disease.)
The role of the reflexologist
As a reflexologist, I study pressure points in the body. These pressure points "map" to different parts of your body's systems, including glands and organs.
I understand how to "read" these maps. During a treatment I apply specific amounts of pressure to specific areas of the body to achieve relaxation. This can be beneficial to your health and general well-being.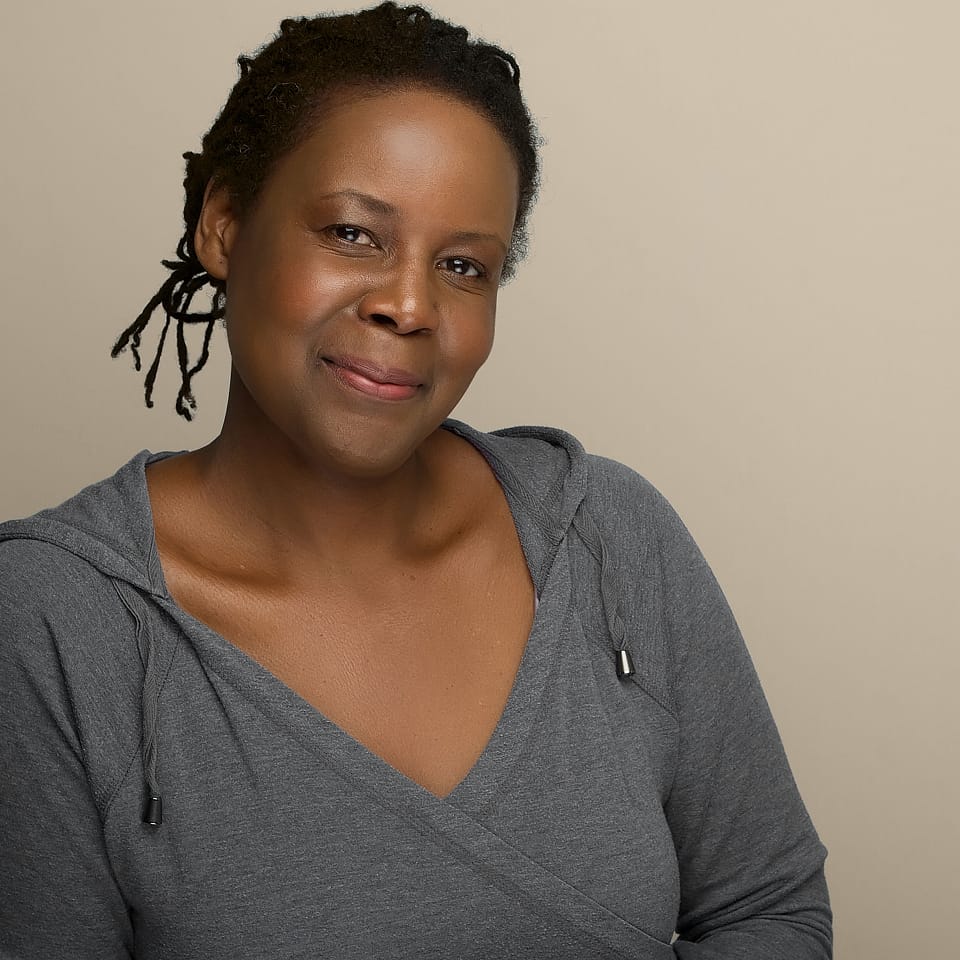 How is reflexology performed?
During treatment, physical pressure is applied to specific areas of the body.
Pressure may be applied to your feet, hands, face, ears, or lower leg (among others).
I often start a reflexology session by applying pressure – or a hold – to your feet. This helps you to let go of built up tension, and to start to relax on the table.
The pressure used during treatment ranges from gentle to deep.
For example, your treatment may involve deep pressure followed by light pressure, then some stretching.
You may find I hold an area in a stretch for up to five minutes if the muscle needs to release tension. Or guide you through a gentle stretch to bring movement where there was limitation.
Establishing a sense of touch
The exact amount of pressure used depends on your needs at the time of treatment. Throughout your session, I listen closely to how you physically and verbally respond to my touch.
This touch, along with your feedback, determines the direction your treatment will take.
During a reflexology treatment you are clothed, either sitting or lying down. Oils are not used during a reflexology treatment.
Did you know?
The techniques used and the specific areas to which pressure is applied are what define the unique quality of reflexology.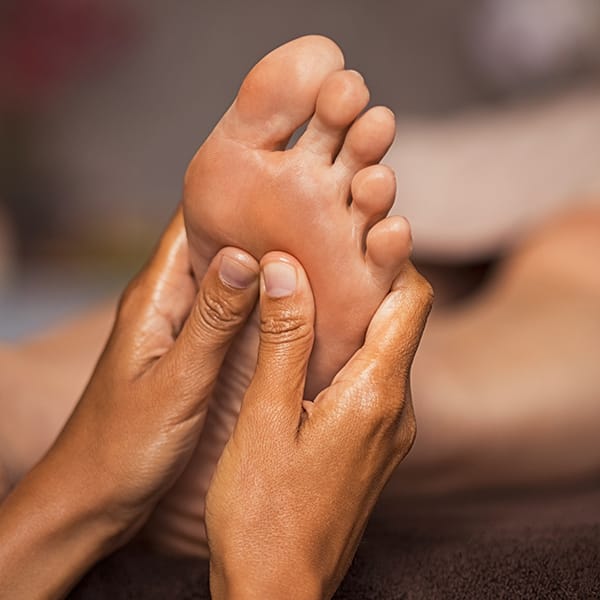 Benefits of reflexology
As I mentioned earlier, reflexology is all about specific pressure applied to specific areas of the body.
When pressure is applied, a physiological change in the body occurs.
This physical act of applying pressure helps to reduce stress and provide relief from tension.
During my 20+ years of practicing, I have witnessed first-hand the benefits of reflexology time and time again. Clients tell me how much better they feel after nearly every session.
Client feedback after reflexology
After a reflexology treatment, my clients most commonly report feelings of:
Increased relaxation
Reduced stress
Better moods and fewer mood swings
More specifically, clients have told me that reflexology has helped them to:
Improve circulation and digestion
Lessen musculoskeletal pain, including back problems
Reduce arthritic pain
Ease anxiety and insomnia
Get started with reflexology
Ready to hear a bold claim?
I have been practicing reflexology for over two decades (that's a lot of treatments!)...
And without exception my clients have found the experience of reflexology deeply satisfying.
Is it time that you gave reflexology a try?
All you need to do is click the button below to schedule a reflexology treatment online. (If you're more of a phone person, just call the clinic at 416.482.4137.)
Book a reflexology treatment
Ready to reduce the amount of stress and tension in your body? Then you're ready to book a reflexology treatment!
– Reflexology –
Frequently Asked Questions
Can you help me decide which service is best for my needs?

Absolutely! The more info you can provide me the better I can help you determine a treatment plan.

Think about the experience you'd like to have.

Maybe relaxation and/or stress relief is what you need. Or perhaps you have a very specific issue such as a back ache, or a recent occurrence such as a stiff neck or injury.

Don't hesitate to contact me before booking a treatment so we can determine the best plan for your needs.

What should I wear to my appointment?

Wear clothing that you are comfortable in.

If you prefer to be clothed during your massage you can do so without restriction. If you prefer to remove clothing, you will be covered throughout the entire treatment. Only the area being massaged will be undraped.

If your service is a hand or foot treatment you will be clothed. I still suggest you wear stretchy pants or top so that you can roll up your sleeve or pant. This gives access to as much skin surface as possible without cutting off circulation or getting oil on your clothes.

Will my treatment hurt? Will I be sore afterwards?

It depends – everyone has a different response to pressure.

The important thing to remember is that you are in charge. I can adjust the depth and pressure of the massage at any time. I encourage you to communicate your needs during your treatment.

The amount of pressure that is comfortable for you may depend on what we are working on. For example, you may be able to tolerate deep pressure on your feet, but a lighter pressure on your shoulder.

So you only have to speak up. I want you to feel comfortable to share your needs with me throughout your session.

After some treatments you may experience a little pain. This is normal. I will provide you with instructions on what to do to for after care.

What length of appointment should I book?

I suggest booking a 30 or 45 minute session if this is your first time with me (or your first time getting a massage).

This gives you the opportunity to get to know if what I am offering is suited to you.
–

Reflexology

–
Packages & Pricing
Need a hand choosing a package? No problem! Please contact me before booking.
We'll chat and make sure you select the package that is right for you.
Reflexology

Application of pressure points to the muscles of the hands and feet. The pressure is direct and specific to individual muscles, followed with general rhythmic massage. Wear or bring loose clothing to your appointment.

Book Online

Pricing*

30 minutes

$60

60 minutes

$80

Reflexology with Foot Care Treatment

Firstly, clean up and care for the foot with herbal or mineral foot bath, slough off excess callous and cuticle build up, and trim/shape nails. Secondly, pressure point deep-tissue massage to the muscles of the legs and feet. You will walk out with beautiful and happy feet!

Book Online

Combination Reflexology & Massage

Reflexology treatment combined with either Zen Shiatsu or Swedish massage.

Book Online

Pricing*

75 minutes

$125

90 minutes

$150

120 minutes

$226
View all packages
*All pricing includes HST. Rates subject to change without notice.
Many packages blend different techniques and will be tailored to your needs. Have a question? Please contact me before booking.