It's important to take care of our hands and our feet. But when's the last time you rewarded their hard work? Take a moment to pamper and protect your digits with a hand care or foot care treatment!

Manicures, pedicures, massages, oh my!
Our hands and feet put up with a tremendous amount of abuse.
Most of us use them all day, every day. We work with our hands. We stand on concrete all day at work. Even just living our normal day to day lives can take a toll on our digits.
It's a thankless job being a hand or a foot.
My hand care and foot care services are a great way to treat yourself to a little something extra. And to say thank you to your hands and feet for all of their hard work.
Warning: my packages probably aren't like other aesthetic services you may have tried in the past.
Remember, I have years – decades, even! – of training and experience in reflexology, shiatsu, and massage. And that experience shines through during my hand and foot care treatments.
Based on client feedback alone, I think it's fair to say these pampering packages are on a whole 'nother level!
---
What are you looking for today?
Learn more about my hand and foot care treatments by tapping the buttons below (or just keep scrolling down).
Did you know?
My hand and foot care packages aren't only a great way to pamper yourself. There are other benefits to these treatments, which I discuss in more detail below.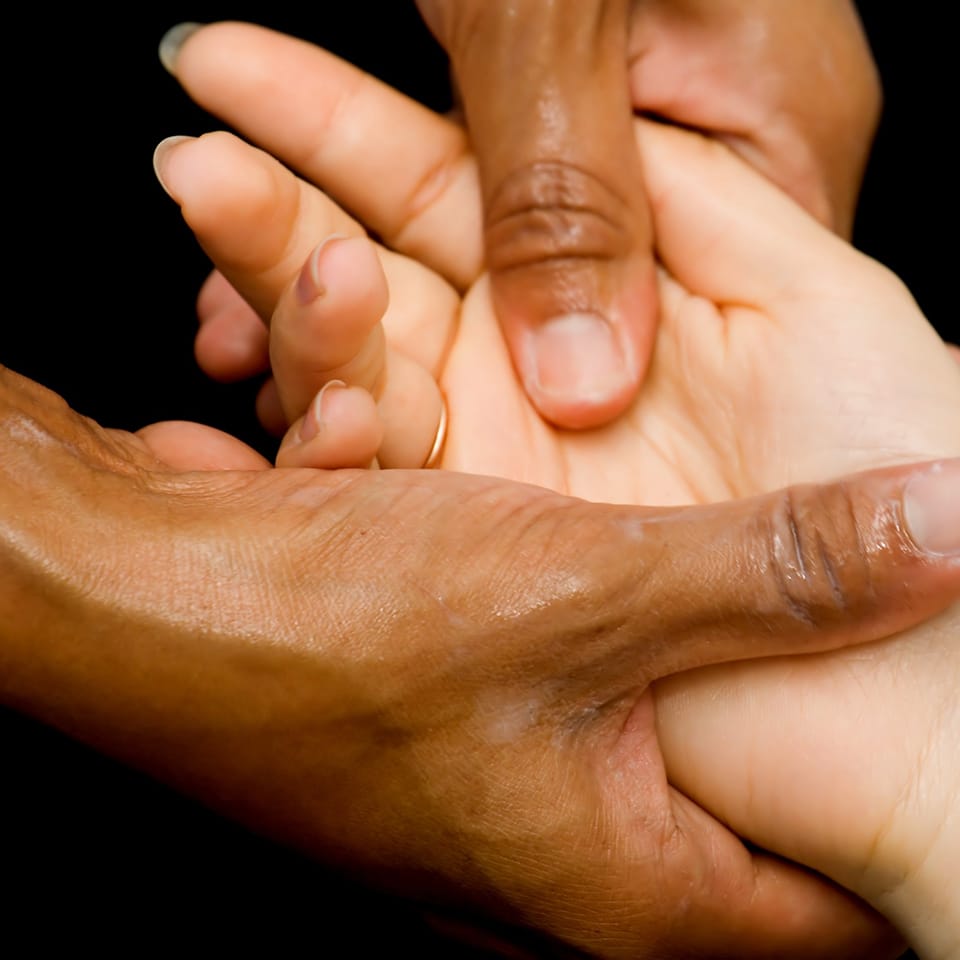 Hand care treatments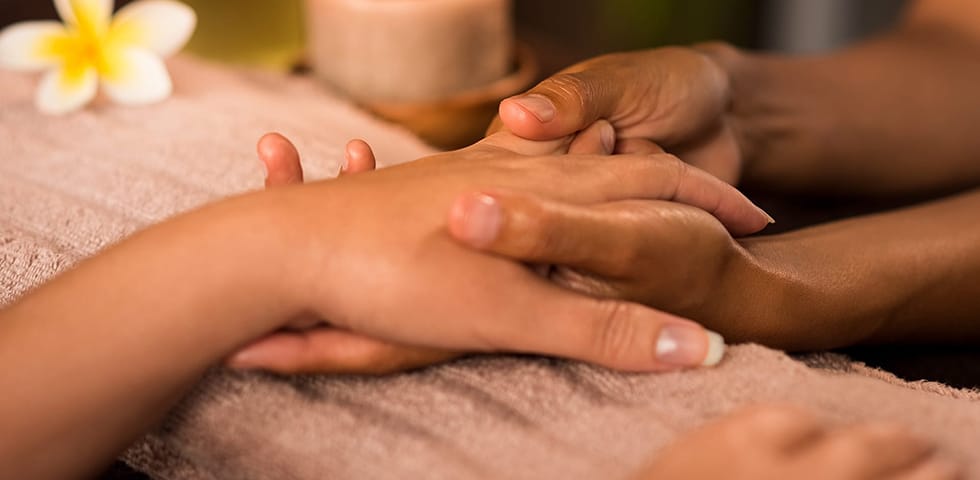 When you book a hand treatment, you always get a hot towel treatment. Then you get to choose to have either a hand massage or a manicure to go with it.
Start with a hot towel treatment
During a hot towel treatment, your hands are wrapped in – you guessed it – hot towels. These towels are then stretched and compressed around the skin.
This doesn't only feel great and help you relax. By opening up the pores and moisturizing your skin you'll experience other benefits from a hot towel treatment.
Benefits include:
Soothing and relaxing sore or tense muscles
Improving joint mobility and flexibility
Keeping your skin healthy and radiant looking
Help you hands look younger, and reduce the appearance of wrinkles
Repairing damage caused by dry weather, occupation/lifestyle, and pollution
Promoting better circulation from the moist heat of the towel
Deeper penetration of moisturizer thanks to the open pores
Many clients tell me the best part of a hand care treatment is the time they get to allow their mind and body to relax deeply.
Next choose a manicure...
Next up is your choice of a manicure or a hand massage.
During a manicure, it's all about giving your nails some attention. I'll trim them and shape them. Your cuticles will be cleaned up. We'll work on softening the skin around your nails, too.
And if you're so inclined, I can apply nail polish. I stock top brands like OPI, butter LONDON, and Chanel.
Anyone can get a manicure. It's not gender-exclusive to get this level of pampering.
After a manicure:
Your hands and nails will feel great
Your nails will be stronger and healthier than before
You will also get fewer hangnails
I bet you will feel more confident, too. And I believe that we can all benefit from a boost of confidence from time to time.
...or a hand massage
A hand massage can really help relieve stress and tension. My clients are often very surprised at how a hand massage has a positive effect on their entire body.
You get to choose between a hand massage or a manicure. Or just book two appointments and sample one of each! :-)
Massaging your hands can help to increase blood circulation. It also helps to improve joint mobility and flexibility.
But more than that, a hand massage is a great way to relax, de-stress, and rejuvenate your nerves.
So what are you waiting for? Book your hand care treatment today!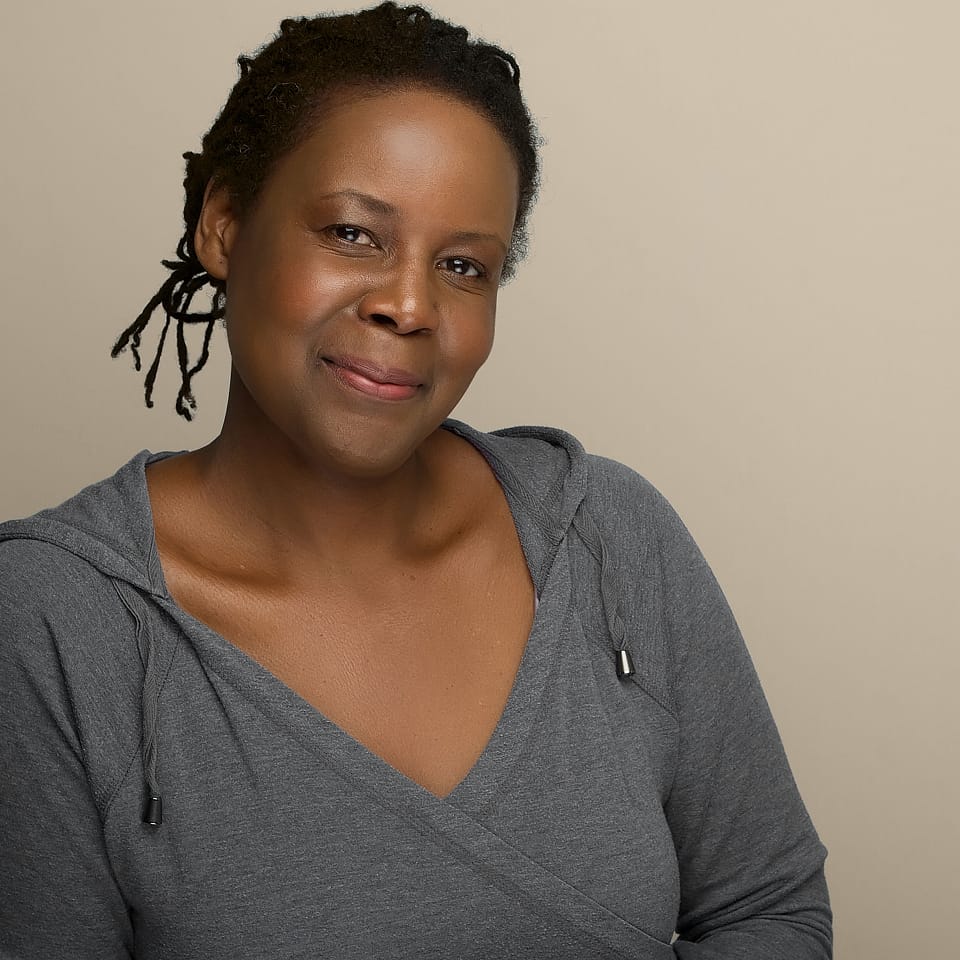 Foot care treatments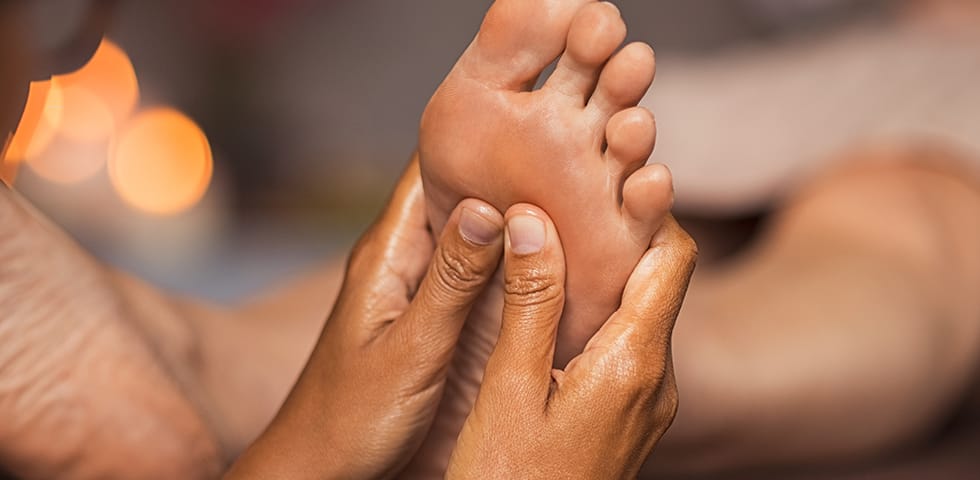 If you think about it, it's amazing how much punishment and abuse our feet go through.
We put so much pressure on them – literally!
Don't you think these unsung heroes deserve some attention from time to time? Well, a foot care treatment package is just what the podiatrist ordered :-)
Anyone can book a foot care treatment. Regardless of gender, I know you will enjoy the experience greatly.
During my standard foot care treatment package, you'll receive:
A relaxing foot soak
A thorough foot scrub and exfoliation
Removal of any callouses
A relaxing foot massage to help relieve tension
Full pedicure, including filing and shaping toenails
Application of polish from brands like OPI, butter LONDON, and Chanel (if desired)
A foot care treatment can:
Help to evenly distribute weight across your feet
Reduce back and leg pain caused by standing for long periods
Promote healthy skin and nails
Reduce stress, improving your physical and mental well-being
Give yourself a moment to sit, relax, and let your mind clear
Add a foot reflexology treatment
Ready to take the foot care treatment package to new heights? Add in the reflexology option.
Are you new to reflexology? I encourage you to read more about this practice on my main reflexology page.
Here's the short version:
During a reflexology treatment, I manipulate pressure points to help you relieve stress and tension. During a foot care treatment I am of course focused specifically on the pressure points in your feet.
By applying pressure, a physiological change occurs in your body. This change helps to fix imbalances in your body by releasing blocked energy flows. And in turn, this promotes your body to function at its best – naturally.
But more than that...
It's just... so... satisfying.
As a Reflexologist, I spend a lot of time working with feet. It really is a joy to watch clients release tension and stress that they didn't even know they were holding. And it's all thanks to the practice and art of reflexology.
No matter which foot care package you choose, I know you will leave feeling like you're walking on clouds.
Book a treatment
Show your hands and feet you appreciate their hard work. Book yourself a hand care or foot care treatment today!
– Hand & Foot Care –
Frequently Asked Questions
What is your cancellation policy?

24 hour notice is needed to cancel or reschedule an appointment. If less than 24 hours notice is given a fee of $50.00 is charged.

If you are late I may have to reduce the length of your appointment. This is done to ensure that the next client is not left waiting.

If you don't show up for your scheduled appointment you will be charged a "no-show" fee of $50.00, without exception.

When should I arrive for my appointment?

Please arrive a few minutes ahead of your scheduled time. This will allow you a moment to use the washroom before we start.

If you are late I may have to reduce the length of your appointment. This is done to ensure that the next client is not left waiting.

–

Hand & Foot Care

–
Packages & Pricing
Need a hand choosing a package? No problem! Please contact me before booking.
We'll chat and make sure you select the package that is right for you.
Hand Treatment

Either a hot towel treatment and massage or manicure.

Book Online

Foot Care Treatment

Pedicure, foot soak, scrub, cuticle care, massage, and application of polish (OPI, butter LONDON, or Chanel).

Book Online

Reflexology with Foot Care Treatment

Firstly, clean up and care for the foot with herbal or mineral foot bath, slough off excess callous and cuticle build up, and trim/shape nails. Secondly, pressure point deep-tissue massage to the muscles of the legs and feet. You will walk out with beautiful and happy feet!

Book Online
View all packages
*All pricing includes HST. Rates subject to change without notice.
Many packages blend different techniques and will be tailored to your needs. Have a question? Please contact me before booking.